I will ensure seamless communication between you and your clients, or provide clear and accurate interpreting at events.

I will transform your Spanish or Portuguese texts into precise, clear and elegant English, making necessary adaptions to form.

I will ensure your message is delivered in the clearest and most elegant way for maximum impact according to the purpose of the text.

Passionate about language, communication and meaning.
I work to ensure that not only are my clients' voices heard, but that they also achieve maximum impact.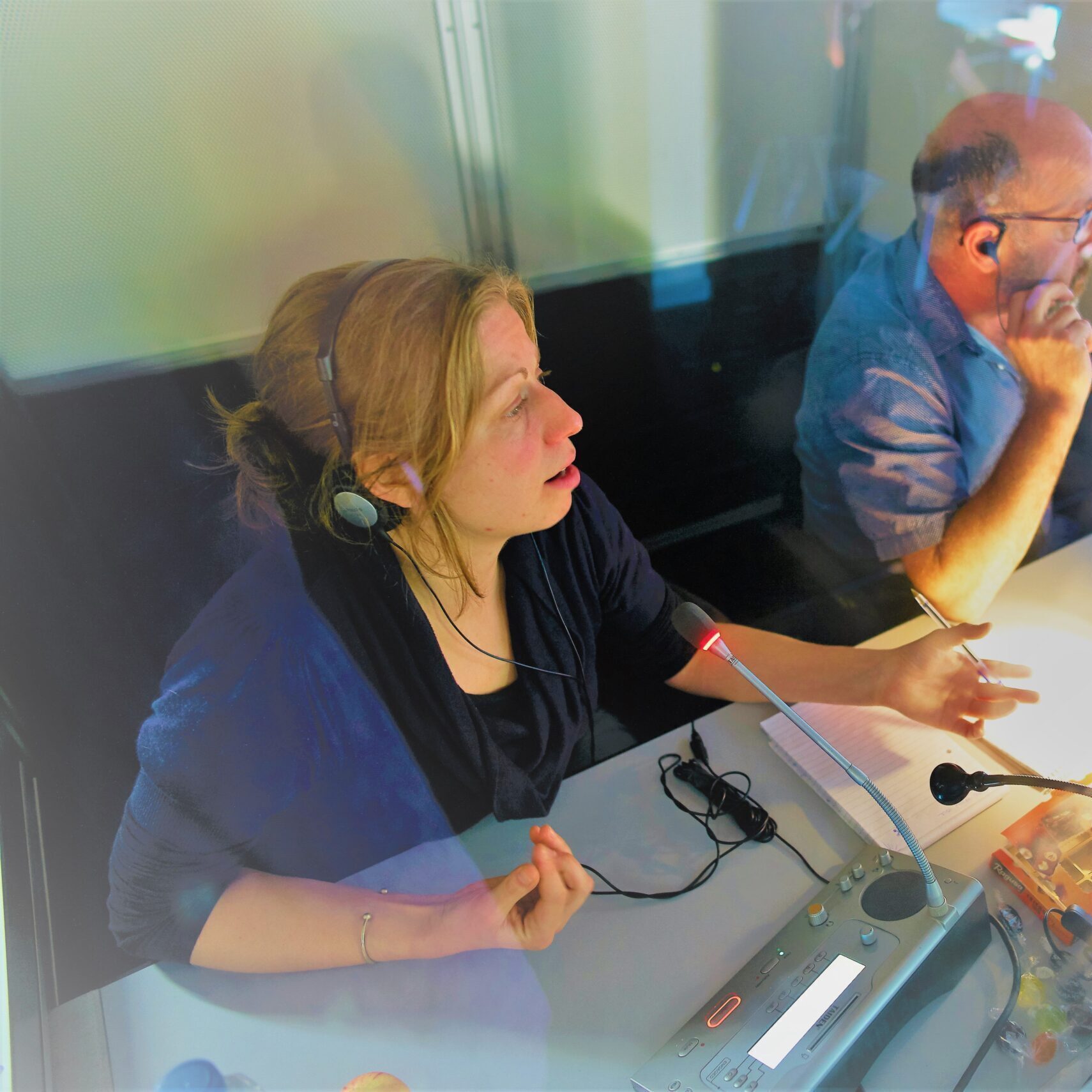 We have always found Sandra to be extremely professional in every capacity. Sandra has also proved herself to work as the senior translator in a team which has proved invaluable in some of the larger projects she has worked on. The ability to advise and not patronise other linguists is a specific skill set which in addition to her technical knowledge certainly serves her well.
Omer Ghaffar
Senior Project Manager Prime Production Ltd

Sandra is a very professional and responsive interpreter. I organised a large-scale academic event that required a number of interpreters to both Spanish and Portuguese. Sandra guided me in the process, as I had not worked with interpreters before. She helped me contact a team and made sure I knew all they needed in advance. The event was an absolute success and all attendees commented on the excellent quality of the interpreting work. I would definitely recommend working with Sandra.
Valentina Aparicio
Queen Mary University of London

PBI has worked with Sandra for a number of years now and we have always been fully satisfied with her services. She is a very competent interpreter, highly professional in her approach to the work, and at the same time friendly, good-humoured and accommodating. I would recommend her without a second thought.
Laura Clarke
Peace Brigades International

We love working with Sandra! We're a long-form journalism project with a very specific narrative style and approach. Sandra manages to interpret and materialize the texture of our writing brilliantly. She's always eager to understand the intentionality and feeling of our texts in order to deliver what we're looking for. Couldn't recommend her highly enough.
Sofia da Palma Rodrigues and Diogo Cardoso
Divergente
I work in a multitude of settings, including conferences, advocacy meetings, workshops. I translate reports, internal policy documents and multimedia features. I translate and edit academic articles. Please see my portfolio for a selection of my recent work.

Concept analysis, lexical and semantic variation
As a researcher I work with corpus linguistics and ontological methods to analyse language use and variation. Corpus linguistics techniques can also be used in terminology creation and management, a key ingredient for identifying and maintaining consistent house styles.