Sandra Young
In February 2015, after 5 years based in London, I moved to Cáceres, Extremadura, where I continue to provide translation and interpreting services.
Cáceres is famous for jamón ibérico and all things pork related, but also home to renewable energy initiatives, stunning landscapes, and diverse fauna and flora. It also shares a border with Portugal with which it enjoys a special relationship arising from a common history. A new era, with new partnerships on the horizon.

My qualifications
Language based
MA (Dist) in Translation and Interpreting (2011) University of Westminster
BA Hons 2:1 in Hispanic Studies with distinction in spoken Portuguese (2009) University of Birmingham
Subject area based
Postgraduate Diploma in Renewable Energies (2010) EUDE, Madrid (distance learning)

Professional Memberships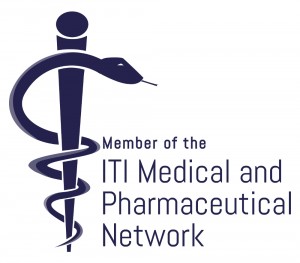 My story
The language part
Languages have been an important part of my life ever since I can remember.
It started with a serious interest in French and Latin, but the discovery of Spanish, the language, the culture and the land was nothing short of a love affair. I spent vast periods of my adolescence in a small town in Murcia, which is where I learnt how to speak, eat and live Spanish.
I expanded my love and knowledge of the Iberian Peninsula with Portuguese studies at University, and spent my ERASMUS year abroad studying in Lisbon, gaining access to the Portuguese soul, and also a glimpse at the spirit of Brazil, Angola and Mozambique too.
Since then I have primarily split my time between Spain and London, with visits to Portugal and a brief sojourn as a team leader on a volunteer project in the Brazilian Sertão. During the project I lived and worked with a small rural community, which opened my eyes and ears to a new variety of Portuguese, and gave me a taste of a different life.

The translation part
I started working as a translator and interpreter after completing the Translation and Interpreting Master's at Westminster University in 2011. During this time I have worked as an interpreter in medical, business and not-for-profit settings, and have translated primarily in the areas of sustainability, medicine and pharmacy, and international development.
I also had the pleasure of working on the translation team for the new Oxford Portuguese-English dictionary project (released 2015). My experience of translating documents in other areas includes criminal law and civil engineering.

CPD
Life is a journey, and learning is a constant part of it. While in London I regularly attended meetings, political, scientific and cultural in my areas of specialisation and interest. Now in Cáceres I continue to regularly attend CPD events, both in person and on-line, and am using my location to hone my language skills, both in Spanish and Portuguese. Here are some examples of CPD I have undertaken recently.
Ethical Events – Global Development Course – London – 11-23 April 2016
eCPD webinars – Translating for the International Development sector – 1 hour – 14 January 2016
ITI MedNet workshop on the Brain, words, sounds and music – London – 8.5 hours CPD – 11-12 September 2015
ITI MedNet workshop on Diabetes – London – 5 hours CPD – 15 May 2015
Writing with Clarity and Impact – ITI – Milton Keynes – 9 January 2015
ITI MedNet Tropical Medicines workshop – Liverpool – 5 hours CPD – 12 September 2014
Digital Technologies for Sustainable Local Agri-Food Systems workshop – London – 3-4 July 2014
Corrección y estilo en español – coursera, Universitat Autònoma de Barcelona – 6 weeks – July 2014
CPD module – ADHD – BMJ – 1 hour – 30 March 2014
How the drug discovery industry works – for translators – Pharmaguide – 1 day course – 25 January 2014
Clinical Terminology – coursera, University of Pittsburgh – (November 2013 – January 2014)

Introduction to Physiology –
coursera, Duke University
– (August-November 2013)
The Social Context of Mental Health and Illness – coursera, University of Toronto – (January-March 2013)
Interpreting for Mental Health Encounters (March 2013)
Web-based tools for translators – ITI Infotech and ITI London Regional Group event – (19/04/13)
Working effectively across other cultures with international clients – Linguarama – (09/03/13)
EU Translation workshop – EU Commission, Europa House – (01/02/13)
Elements of Style – eCPD webinars – (17/01/13)
Official translations – contracts, certificates and court documents – Proz

APTRAD – Oporto – 18-19 June 2016
BP15 Conference – Croatia – 1-3 May 2015
MET – Coimbra – October 2015
Lenguando – London – 13-14 September 2014
Freiburg MedTranslate Conference 2014 – 3-5 October 2014
Budapest 2014 – Translation and Interpreting Conference – 2- 3 May 2014
IAPTI conference 2013 – London – November 2013