Translation, interpreting and language consultation for Spanish, Portuguese and English.
Let me give you a new voice through my language services.
No matter how big or small the job, I approach each one with the professionalism, dedication and attention to detail necessary to ensure that the result you receive is of high-quality and responds perfectly to your needs.
Below is a brief description of different services I offer. You may also find The English language consultant: MET's guidelines for choosing editors, translators and similar service providers useful for information.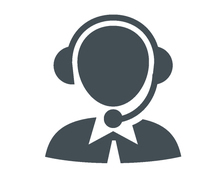 Interpreting
Interpreting is the transferral of the spoken word from one language to another.
I can help you to communicate flawlessly with your Spanish and Portuguese speaking clients or associates, or to overcome language barriers in conferences.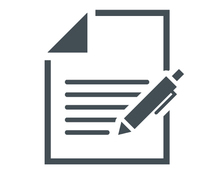 Translation
Translation is the conversion of the written word from one language to another.
Let me help you to spread the word about your services, research or products to those who otherwise you would not be able to reach.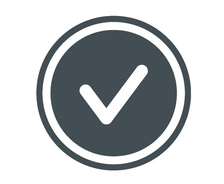 Proofreading/Editing
Proofreading is the checking of documents for errors such as spelling and punctuation mistakes. Editing goes further to correct style and fluency.
Let me help you to check and polish documents you may have had translated, or that were written by non-native speakers.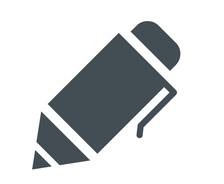 Transcription
Transcription is the transferral of the spoken word to the written word, and can either be straight transcription, or transcription and translation.
Let me help you to transcribe your interviews and produce a document adapted to your needs.

The key to successful translations is communication. I endeavour to work closely with all my customers to ensure an excellent working relationship and translations of the highest quality.
Other Language Consultation Services
You may have other language requirements, such as needing someone to help you to draft or write emails to potential clients, interview people to check their language level for entry into a job, make telephone calls to clients on your behalf, or sift through large quantities of documentation to extract the relevant information for translation. If you have such a requirement, please get in contact and I will prepare you a quote to suit your needs.
Testimonials
I count myself fortunate to have worked with Sandra on several occasions in interpreting teams. Not only is she a pleasure to work with and always professional, she is also exceedingly good at what she does. Highly recommended.

Sandra Young contributed to the Oxford Portuguese Dictionary, a completely new bilingual reference work published by Oxford University Press in 2015. Sandra started out as a translator on the project but her excellent language, editorial and analytical skills meant she quickly progressed to a wider editing role, using corpora and other tools to research material and improve draft text developing entries to publication standard. In the time she worked on the project, Sandra proved to be very accommodating and reliable, always delivering work on time and taking on more commitments to help deliver the best quality and keep the project on track. She was a pleasure to work with and would be a real asset to any project.

PBI has worked with Sandra for a number of years now and we have always been fully satisfied with her services. She is a very competent interpreter, highly professional in her approach to the work, and at the same time friendly, good-humoured and accommodating. I would recommend her without a second thought.

"We have worked with Sandra for over 2 years and always found her to be extremely professional in every capacity. As a provider of translation services to many of the world's leading organisations, the linguists we work with have to be extremely diligent and extensively experienced in the subject areas concerned, and Sandra certainly meets these criteria. Sandra has also proved herself to work as the senior translator in a team which has proved invaluable in some of the larger projects she has worked on. The ability to advise and not patronise other linguists is a specific skill set which in addition to her technical knowledge certainly serves her well.