Serviços de tradução, interpretação y consultadoria linguística.
Deixe que os meus serviços linguísticos lhe dêem uma nova voz.
Independentemente da sua extensão ou dimensão, abordo cada trabalho com o profissionalismo, a dedicação e a atenção ao pormenor indispensáveis para assegurar que receba um trabalho final de alta-qualidade e que responda totalmente às suas necessidades.
Poderá encontrar abaixo uma breve descrição dos diferentes serviços que ofereço. Pode igualmente encontrar informação útil em The English language consultant: MET's guidelines for choosing editors, translators and similar service providers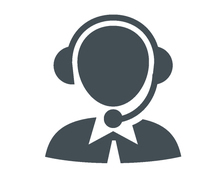 Interpretação
Interpretar é o acto de transferir a palavra oral de uma língua para outra.
Deixe-me ajudá-lo a comunicar de modo irrepreensível com os seus clientes ou colaboradores Espanhóis e Portugueses, ou a ultrapassar barreiras linguísticas em conferências.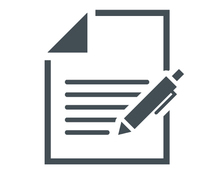 Tradução
Traduzir é converter uma palavra escrita de uma língua para outra.
Deixe-me ajudá-lo a divulgar os seus serviços, a sua pesquisa ou os seus produtos, ajudando-o a chegar até pessoas que, de outro modo, não conseguiria alcançar.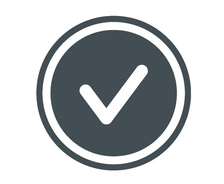 Revisão/Edição
Rever significa verificar se existem erros ortográficos ou de pontuação nos documentos. O processo de edição vai mais longe, almejando corrigir questões de estilo e fluência linguística.
Deixe-me ajudá-lo a rever e a aprimorar documentos que tenham sido traduzidos, ou documentos que tenham sido escritos por falantes não-nativos.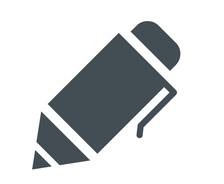 Transcrição
Transcrever é transferir a palavra oral para a palavra escrita, e pode ser feito de forma directa ou por via de uma tradução.
Deixe-me ajudá-lo a transcrever as suas entrevistas e a produzir documentos adequados às suas necessidades.

O segredo para obter traduções bem-conseguidas é a comunicação. Esforço-me por trabalhar de perto com os meus clientes, assegurando assim boas relações laborais e traduções da melhor qualidade possível.
Outros serviços de consultadoria (aconselhamento) linguística
Poderá precisar de outros requisitos linguísticos, tais como, por exemplo, a ajuda de alguém para esboçar ou elaborar e-mails para potenciais clientes, avaliar o nível de língua de alguém durante uma entrevista de emprego, fazer telefonemas para clientes em sua representação, ou fazer uma triagem de uma grande quantidade de documentação para identificar o material que deve ser traduzido. Se precisa destes requisitos, poderá contactar-me, prepararei um orçamento personalizado que se adeqúe às suas necessidades.
Referências
I count myself fortunate to have worked with Sandra on several occasions in interpreting teams. Not only is she a pleasure to work with and always professional, she is also exceedingly good at what she does. Highly recommended.

"We have worked with Sandra for over 2 years and always found her to be extremely professional in every capacity. As a provider of translation services to many of the world's leading organisations, the linguists we work with have to be extremely diligent and extensively experienced in the subject areas concerned, and Sandra certainly meets these criteria. Sandra has also proved herself to work as the senior translator in a team which has proved invaluable in some of the larger projects she has worked on. The ability to advise and not patronise other linguists is a specific skill set which in addition to her technical knowledge certainly serves her well.

PBI has worked with Sandra for a number of years now and we have always been fully satisfied with her services. She is a very competent interpreter, highly professional in her approach to the work, and at the same time friendly, good-humoured and accommodating. I would recommend her without a second thought.

Sandra Young contributed to the Oxford Portuguese Dictionary, a completely new bilingual reference work published by Oxford University Press in 2015. Sandra started out as a translator on the project but her excellent language, editorial and analytical skills meant she quickly progressed to a wider editing role, using corpora and other tools to research material and improve draft text developing entries to publication standard. In the time she worked on the project, Sandra proved to be very accommodating and reliable, always delivering work on time and taking on more commitments to help deliver the best quality and keep the project on track. She was a pleasure to work with and would be a real asset to any project.