Servicios de traducción, interpretación y consulta.
Permíteme proporcionarte una nueva voz a través de mi experiencia con los idiomas.
Independientemente de lo pequeño o grande que sea el trabajo, aprovecho cada oportunidad con profesionalidad, dedicación y la atención a los detalles necesaria para que el resultado sea de la más alta calidad y responda a la perfección a tus necesidades.
A continuación doy una descripción breve de los servicios diferentes que ofrezco. También, esta guía The English language consultant: MET's guidelines for choosing editors, translators and similar service providers te podría servir de información.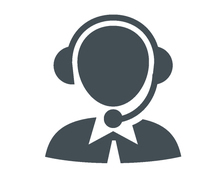 Interpretación
La interpretación es la transferencia de la lengua hablada de un idioma a otro.
Déjame ayudarte a comunicarte de forma fluida con tus clientes españoles y portugueses y sus asociados, así como superar las barreras del idioma en simposios y conferencias.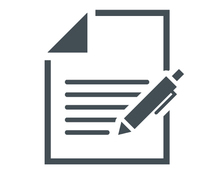 Traducción
La traducción es la conversión de la lengua escrita de un idioma a otro.
Permíteme ayudarte a expandir internacionalmente tus investigaciones, productos o servicios.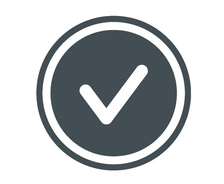 Corrección/Edición
La corrección consiste en la revisión de documentos para subsanar errores gramaticales y de puntuación. La edición va más allá con el fin de corregir también la fluidez y el estilo.
Déjame ayudarte a depurar documentos ya traducidos o que han sido escritos por hablantes no nativos.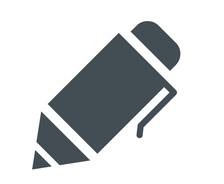 Transcripción
La transcripción es el volcado del discurso oral a lenguaje escrito y puede ser directa o incluir traducción entre idiomas.
Déjame ayudarte a transcribir tus entrevistas en documentos adaptados a tus necesidades.

La clave del éxito en la traducción es la comunicación. Me esfuerzo por trabajar en estrecha colaboración con mis clientes para asegurar una buena relación profesional que tenga su reflejo en la mejor calidad posible en las traducciones.
Servicios de consulta y otros servicios
Es posible que necesites otro tipo de ayuda con el idioma, como alguien que te ayude a escribir emails para clientes potenciales, incluir entrevistas de nivel de idiomas en tu selección de personal, hacer llamadas de teléfono a clientes en tu nombre o revisar grandes cantidades de documentación para saber qué partes necesitas traducir. Si tienes alguna de estas necesidades, por favor, ponte en contacto conmigo y organizaré una cita para darte respuesta.
Testimonios
Sandra Young contributed to the Oxford Portuguese Dictionary, a completely new bilingual reference work published by Oxford University Press in 2015. Sandra started out as a translator on the project but her excellent language, editorial and analytical skills meant she quickly progressed to a wider editing role, using corpora and other tools to research material and improve draft text developing entries to publication standard. In the time she worked on the project, Sandra proved to be very accommodating and reliable, always delivering work on time and taking on more commitments to help deliver the best quality and keep the project on track. She was a pleasure to work with and would be a real asset to any project.

"We have worked with Sandra for over 2 years and always found her to be extremely professional in every capacity. As a provider of translation services to many of the world's leading organisations, the linguists we work with have to be extremely diligent and extensively experienced in the subject areas concerned, and Sandra certainly meets these criteria. Sandra has also proved herself to work as the senior translator in a team which has proved invaluable in some of the larger projects she has worked on. The ability to advise and not patronise other linguists is a specific skill set which in addition to her technical knowledge certainly serves her well.

PBI has worked with Sandra for a number of years now and we have always been fully satisfied with her services. She is a very competent interpreter, highly professional in her approach to the work, and at the same time friendly, good-humoured and accommodating. I would recommend her without a second thought.

I count myself fortunate to have worked with Sandra on several occasions in interpreting teams. Not only is she a pleasure to work with and always professional, she is also exceedingly good at what she does. Highly recommended.